Expert care for log homes.
Norse Log Home Restoration can breathe new life into your log home.
With proper care, your log home can last generations
Nothing beats the impressive looks and unique character of a log home. While log homes are exceptionally solid and well-built, they can suffer from a myriad of issues. Sealers, stains and chinking can fade, shrink or wear thin, leaving the logs vulnerable to damage. Prolonged exposure to rain or snow can lead to wood decay or mold. Log homes are also susceptible to a range of pests: termites, wood-boring beetles, carpenter bees, ants, woodpeckers…the list goes on!
Without proper maintenance and occasional inspections, your log home may not only lose its good looks, but also risk becoming structurally unsound. The good news: with expert care, a well-built log home can last hundreds of years and still look stunning!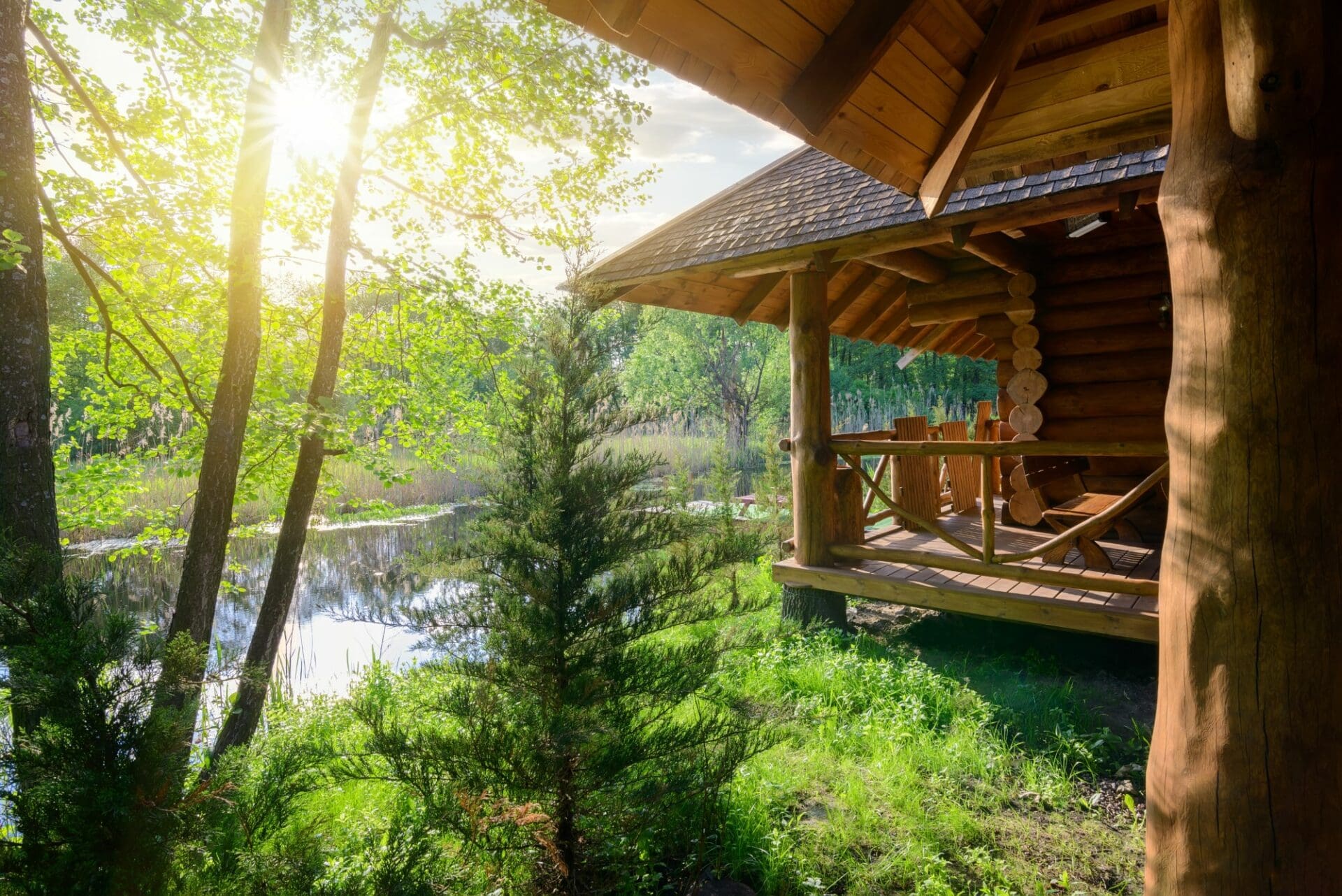 Tennessee log home maintenance and restoration is best left to professionals
When it comes to choosing a log home care professional, we are one of the few media blasting companies in the region who have the technique down.
Sanding and media blasting, staining, weather sealing and chinking log homes is skilled, intensive work. If not done correctly, all that effort may still not protect your log home. Norse Log Home Restoration will make sure your log home care and maintenance is done right.
If your home suffers from more serious issues, such as wood rot, insect damage or structural damage, you'll need log home restoration specialists for this level of log repair. Our team can cut out and replace damaged logs to make your log home safe again.
When log home sealing is what is needed, there are some prep steps involved to get it done right. It's not something that can happen overnight because in order to get started on the log home sealing we first need to make sure the logs are not 'wet.' They need to have no more than 14% moisture content so to avoid any mold formation as time goes on.
We have been told our work is some of the best chinking for log homes out there. It's the most important ingredient to log home care so if you need someone who can make sure and provide the best chinking for log homes, then word has it – we have that to offer you in our log home care and maintenance tool belt!
Tennessee log home restoration. Trust the experts that are passionate about log homes! We've been one of just a few media blasting companies out there beautifying, restoring and maintaining log homes across Tennessee for more than 25 years.
Protect your investment and breathe new life into your log home.
Signs your log home needs
professional help: ABOUT NORSE LOG HOME RESTORATION
And Owner Andrew Richardson
When I think of "home", I always think of a log home. I grew up watching my dad build log homes and loved how unique and solid they looked. As I got older, I worked alongside my dad in the family business, Richardson Log Homes. Each day, I was inspired by his skill, his knowledge, and his commitment to each project. He's also the hardest working guy I know. Dad gave me a thorough education in how log homes are built, and my love of log homes grew into a passion.
Because log homes need special care, I saw an opportunity to offer quality restoration work. I launched Norse Log Home Restoration in 2020 (named for my Scandinavian roots) and now I'm doing what I love. Log work is incredibly tough. It's physical, it's technical, and it's not terribly forgiving. But it's also very artistic. I love breathing new life into a log home and watching it transform before my eyes.
We care for each home as if it was our own, and we treat every client like a friend. We'd love to meet you and give your log home the attention it deserves. Give us a call!
LOG HOME INSPECTION
Curious about the condition of a log home? We offer log home inspection services to owners, potential buyers, Real Estate Agents, and contractors. The log home restoration specialists at Norse can inspect, consult and provide detailed recommendations on both handcrafted and manufactured log homes.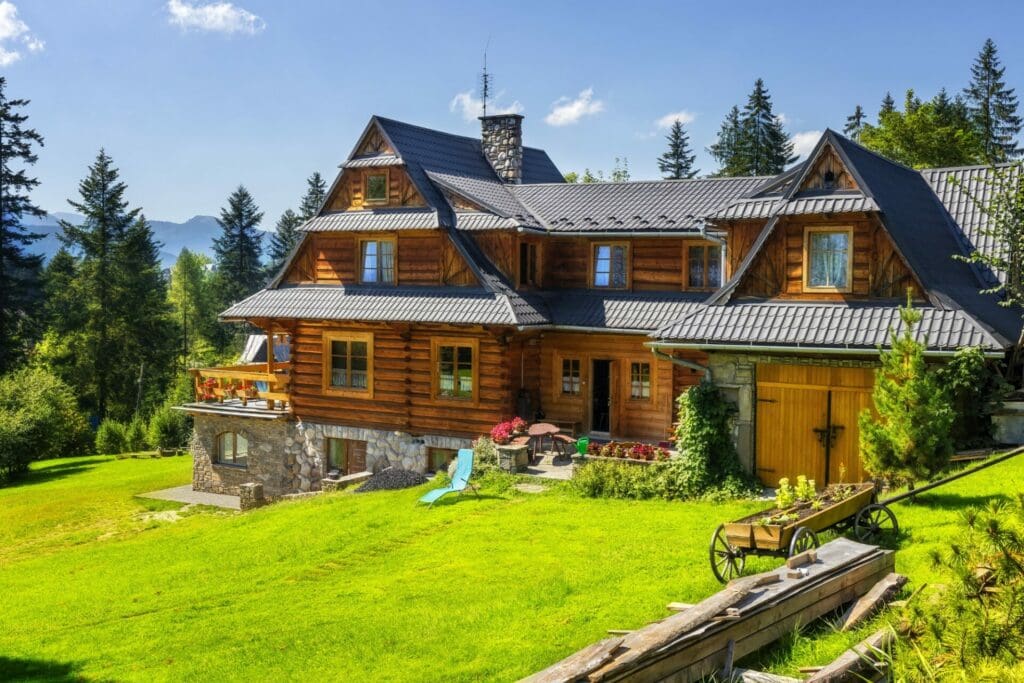 "Andrew is a bit of an anomaly in our industry. He is young, skilled, conscientious, and extremely quality-oriented. His work ethic is outstanding, and his knowledge of materials, methods, and finishes is top-notch. I would use Andrew again and again on my projects and recommend him with the utmost confidence."
"During late summer of 2020, my husband and I went to one of Norse Log Home Restoration's jobsites to look at their work. We were immediately convinced that this was the right company to do the job of restoring our log home and decks (both of which were in pretty bad shape), and we were not wrong. We signed a contract with them, and the work began, on time, in March of 2020. We are so pleased with the excellent work that was done. The house looks beautiful, but the most important things to us were making certain that Norse adhered to the proposed schedule (the job was completed on-time), we had an understanding the process, and we had the expectation of good communication. We got all of that - and more. We were always advised, well in advance, if there would be days that they might start later or any days that they would not be on the job site. I don't think most contractors are aware of just how critical good communication is, but this company is and makes it a point to communicate. As far as we are concerned, we will never use any other contractor to keep our home in tip-top shape. We highly recommend Norse Log Home Restoration!!!"
"We had an excellent experience with Norse Log Home Restoration! They were extremely professional, knowledgeable, and helpful. They did top notch work with attention to detail. The work was completed without delay! They went above and beyond what we expected. The crew were extremely friendly. They answered any questions or concerns we had about our future plans for our other projects as well. It was money well spent. Without hesitation we would highly recommend their services to anyone with log home restoration needs! "