Ask an experienced, insured log home inspector.
What is your home hiding?
If you are asking yourself this question it may be time for a log cabin inspection. Call and schedule with an experienced and insured log home inspector.
Log homes are very different from stick-built homes, so when it comes to a log home inspection, it's best to trust a log home expert. Norse Log Home Restoration can tell you what's really going on with a log home. We provide a reliable, detailed, professional assessment and offer clear recommendations. If we find problems, we also have solutions!
We offer inspections for both handcrafted and manufactured log homes across the state of Tennessee. Our inspections are generally done on site. We assess the condition of the logs, including testing moisture content. We check to see if the weather sealing and chinking is deteriorating. We evaluate the general structural integrity of the home. And we check for issues common to log homes, such as rot, insect damage, and settling. We follow up our inspection with a timely, detailed report of our findings and recommendations. At your request, we provide cost estimates at no extra charge.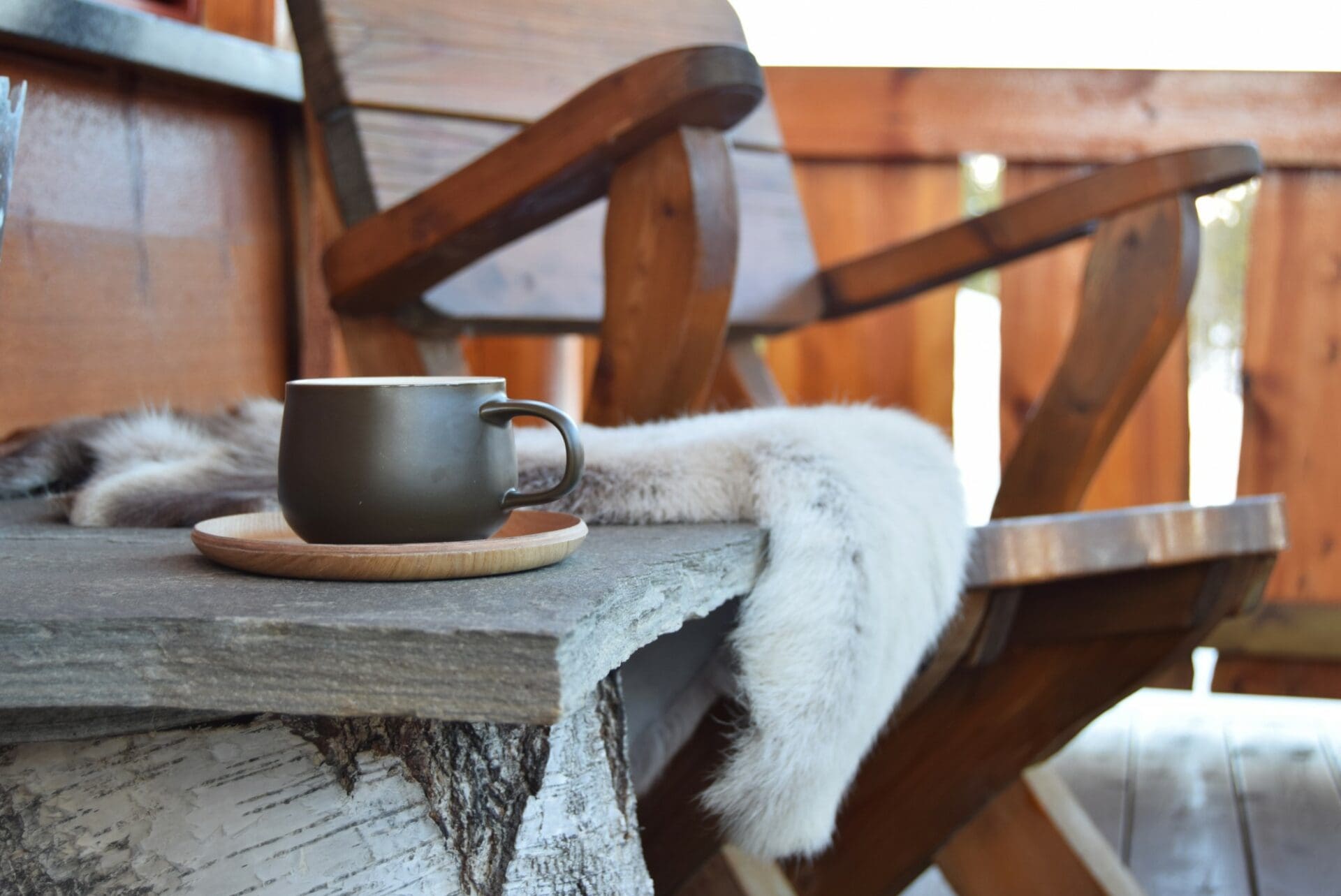 Our log home inspection checklist – we look for these common problems and provide clear solutions.
Insect Damage
Termites are attracted to rotten and damp wood. If a log home has termites, we will create a plan to get rid of them and address related issues such as wood rot and weatherization.
Carpenter bees and ants can also infest log homes. These insects burrow tunnels into the wood for their nests. We inspect logs carefully to ensure that there is no infestation; if there is, we'll outline the necessary steps to remedy the problem.
Wood Rot
Wood will rot when it is exposed to constant moisture. If your log home is more than 20 years old, it was likely built with shallower overhangs. When overhangs aren't deep enough, rain can hit the lower logs and cause rot.
We will inspect each log for signs of rot. If rot is present, the only option is to replace the affected logs. We also inspect for rot around window and door frames, which are common places for rot to occur.
Weatherproofing & Stain Deterioration
A properly-applied sealer and stain will cause water to bead up when it is splashed onto the wood. When this weatherproof coating deteriorates, it can leave your logs susceptible to some pretty serious damage. You can usually tell when the stain is on its last legs because the finish will look spotty and wood will show through in some areas.
A new coat of sealer can be applied if the stain is still even. If it has been many years since the logs have been treated, the logs will probably need to be sand-blasted down to the raw wood and completely re-stained. This is definitely something to consider when buying an older log home, and can be used as a bargaining point.
Wood Damage
As noted earlier, carpenter bees are a common culprit when it comes to holes in your logs. Any exposed wood will tempt them to burrow in and begin to cause damage. If we find several holes in one spot, then carpenter bees are probably an issue. If you have a carpenter bee infestation, we will go over the steps needed to rid your log home of these pests.
Woodpeckers can also do damage to log homes. Woodpeckers drill into logs to find insects or larvae in your wood. This can result in very unsightly damage. Depending on the extent of damage, logs can be patched with wood fill or cut out and replaced. A log cabin inspection will catch this issue and all others mentioned.
Settling & Structural Damage
Log homes can be prone to settling. Depending on the construction method, settling can put undue stress on the structure. Extensive damage—from rot, insects, or other pests—can also dangerously weaken logs and undermine a home's structural stability. These issues may require more aggressive solutions, such as cutting out and replacing logs.
If a log home has issues, we'll give you a log cabin inspection with expert advice and clear solutions. We have years of experience caring for and restoring log homes. Protect your home and protect your investment. Call Norse Log Home Restoration and leave it to the Tennessee home inspection experts!
Trust the experts with your home.
We have more than 25 years of experience caring for log homes.