Log Home Maintenance & Restoration
Extend the life of your home with log cabin restoration and regular maintenance.
With log homes, an ounce of prevention is worth a pound of cure. Yearly professional maintenance—including sealing, staining and sanding—can protect your home from the elements and keep it beautiful and comfortable.
We are one of the log home repair companies you wish you would have called first. By using our team of log home experts for your regular maintenance program, you can also prevent more costly restoration work down the road.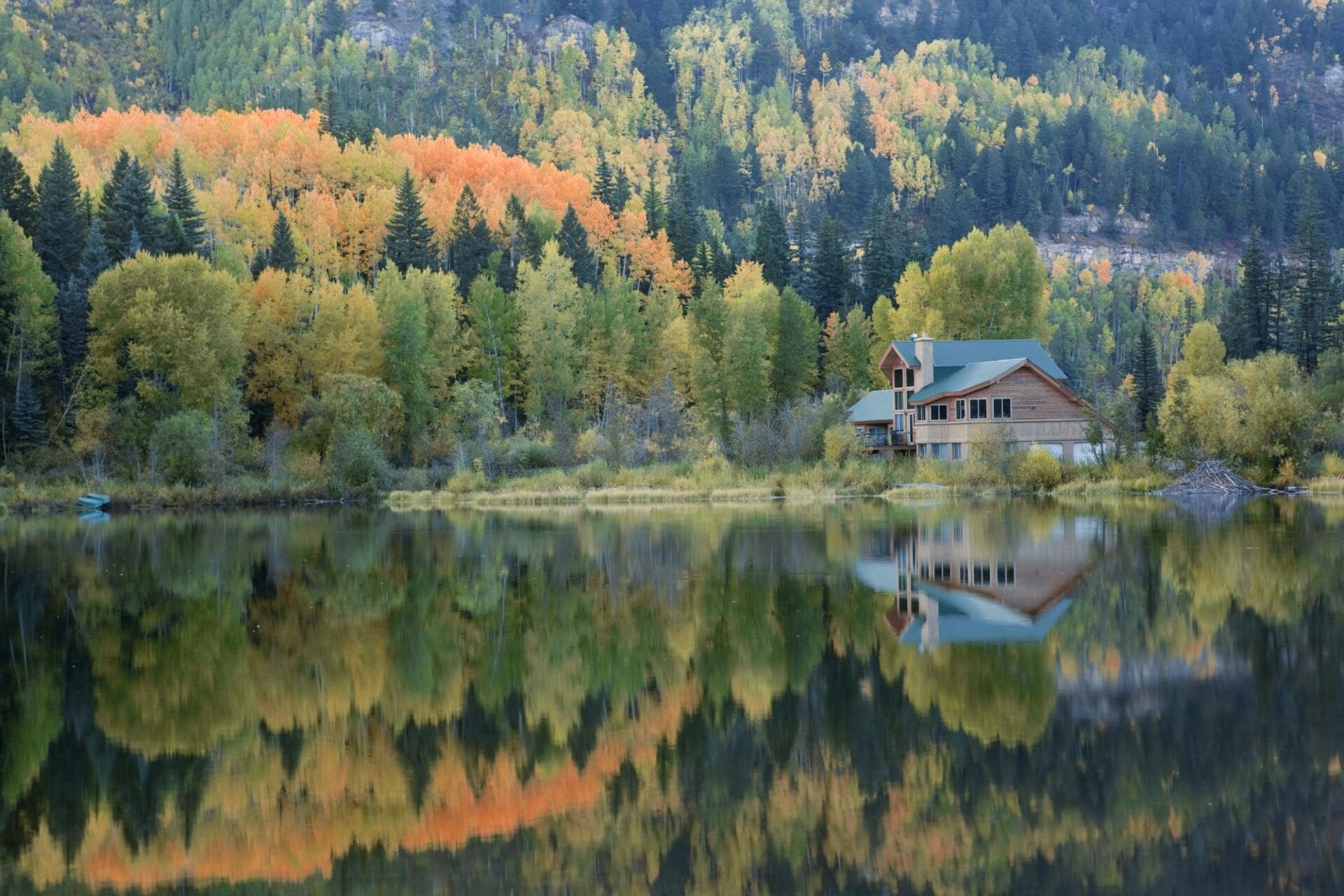 Solve serious issues with expert log home restoration and repair.
Insect and pest damage, wood rot, mold, settling… these issues require a higher level of expert care. In many instances, saving your log home means removing and replacing damaged logs with skillful precision—and then artfully staining and finishing new logs to match existing logs. Our team has an extensive background in log home building, so our knowledge runs much deeper than simply sanding and staining. We can address the most serious issues and make your log home a safe and beautiful place to live.
Our Log Home Restoration Services
We believe in doing the work right the first time, so your home receives optimal protection. Our log home services protect your investment, whether you have a new or existing home. Our team provides expert restoration work, including:
Stripping & Wood Prep
In your log cabin restoration we may need to thoroughly remove old finishes and strip existing stain down to the bare wood to create the best surface for weatherproofing. We match our approach to the unique needs of the house and can strip wood using pressure washing, media blasting, or Usborn brushing. We also grind down log ends to eliminate shallow holes and other light damage.
Rot & Insect Treatment
Log home restoration and repair starts from within. If logs have light insect damage or superficial rot, we treat the wood with non-toxic salt borate to kill insect infestations and the micro-organisms that cause rot.
Staining & Weatherproofing
We apply stains specifically developed for log homes. Our products come from trusted manufacturers such as Perma-Chink and Sashco.
After staining, we weatherproof your logs with Perma-Chink sealing products. Our sealers come in both satin and gloss finishes.
If the chinking between logs is brittle, shrinking, or breaking down, we will rechink to match, whether it's a large or small bead.
Expert Care for Siding
It's not unusual for log homes to use a combination of logs and wood siding. Your siding needs the same expert care. We can protect and restore your siding as well, and ensure your siding's stains and finishes fit beautifully with the rest of your log home.

Of all the log home maintenance companies out there, ours offers log cabin restoration at it's finest. We have more than 25 years of experience caring for log homes. Trust the experts with your home. Contact Norse Log Home Restoration today.
Trust the experts with your home.
We have more than 25 years of experience caring for log homes.